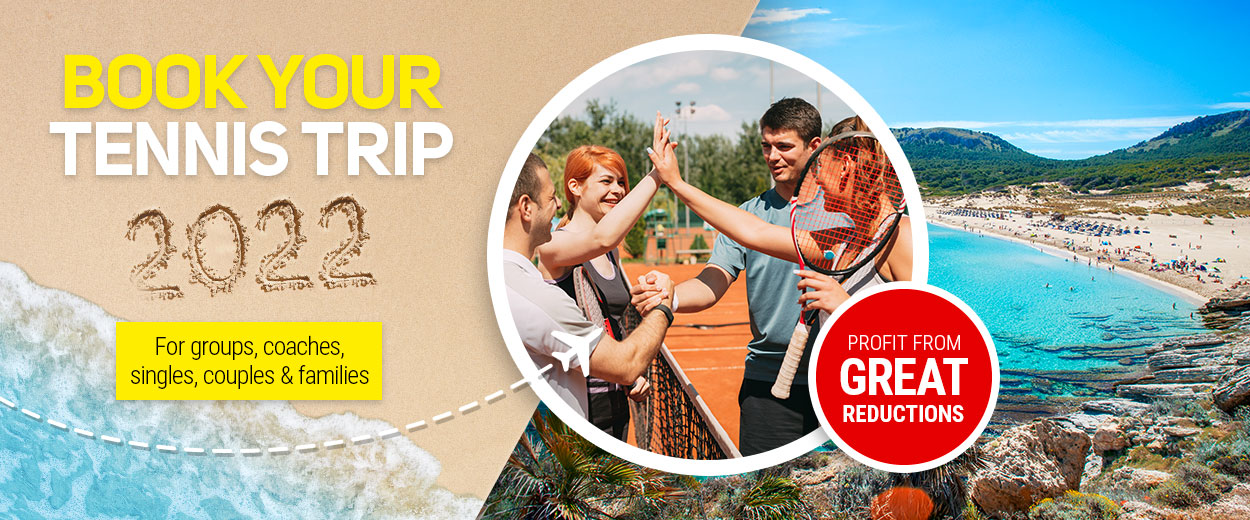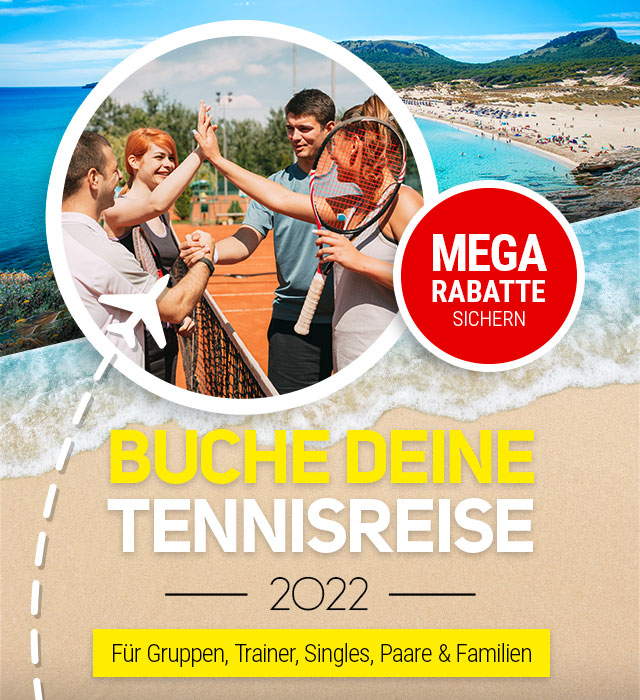 MORE TENNIS. MORE SUN.
MORE HOLIDAY.
A perfectdouble: Tennis-Point, Europe's largest supplier of tennis equipment, andPatricio Travel, Europe's largest organiser of tennis holidays, are now workingtogether to offer exclusive tennis travel. To ensure that you not only have aperfect forehand on holiday, we offer you a complete packet*. 

Asalways, Patricio Travel provides the best conditions: Perfect sand courts,exclusive hotels in the most beautiful spots with endless sandy beaches,sunshine and parties — everything is included, no matter whether you travelalone, in a team or hobby group, with or without coach. On Mallorca, in Croatiaor Antalya you will also find our unique Tennis-Point stores and courts for thebest choice of equipment and courts.

Getyour offer* now and get the best Tennis-Point advantages.
Book your 2022 tennis trip now

Mega discounts and exclusive Tennis-Pointadvantages for trainer and group trips
GROUP TRAVEL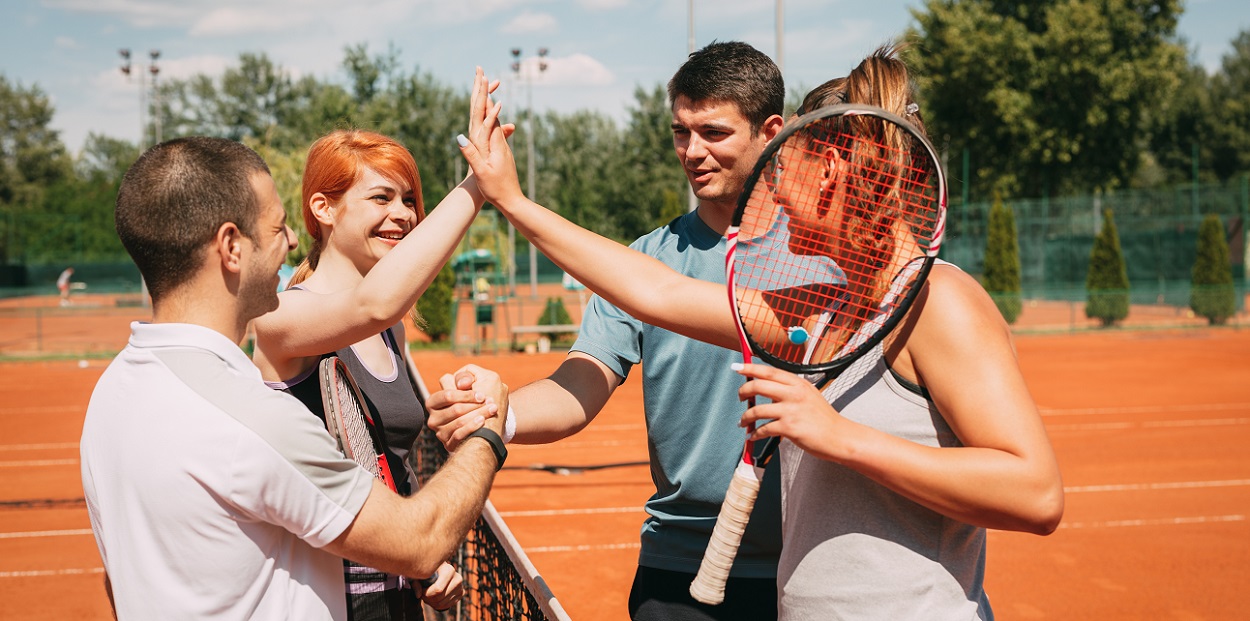 You are looking for the best preparation for the season? Tennis in the sun? Guaranteed tennis courts and first-class Tennis-Point offers in exclusive hotels and resorts? Then you are dead right with us*: We offer tennis trips for all groups: Whether professional or hobby teams, groups of friends or company teams - everyone profits from our unique Tennis-Point group offers.
discover now



COACH TRIPS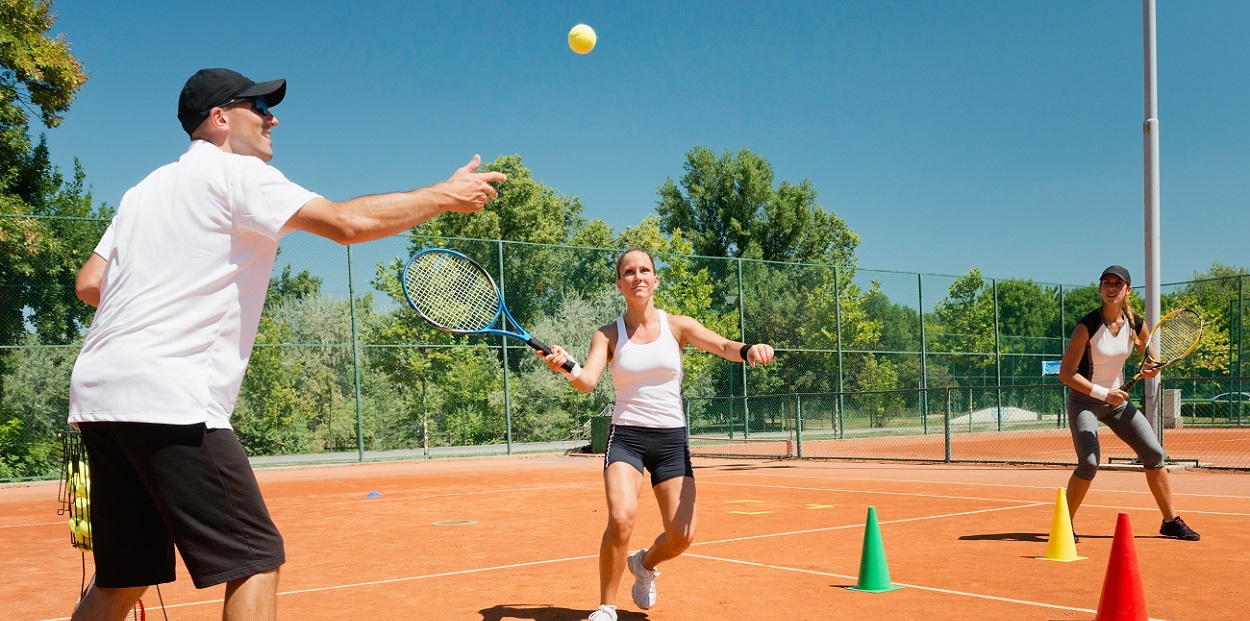 You are a coach and want to practice with your team under top conditions? Make sure you get our very attractive group discounts and special offers for tennis coaches! At unbeatable conditions we offer you and your protegees guaranteed courts, free, high-quality practice equipment as well as access to exclusive hotels and resorts.
discover now



SINGLES / COUPLES / FAMILY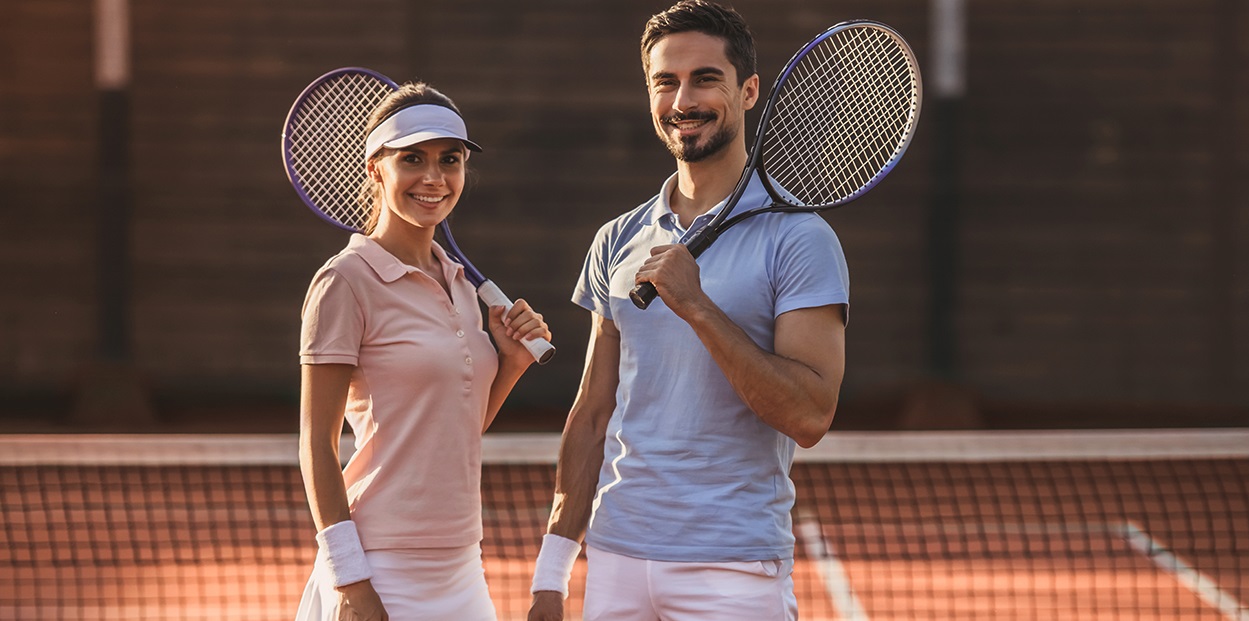 You aredreaming of tennis, sunshine and sea? Of a unique holiday experience, that suitsyour individual requirements? Ideally in combination with the Patricioworld-class tennis camps and high-quality fitness and wellness resorts? Letyour dreams come true! Secure your tennis holiday now with mega discounts andexclusive tennis point benefits.
discover now



Camps and events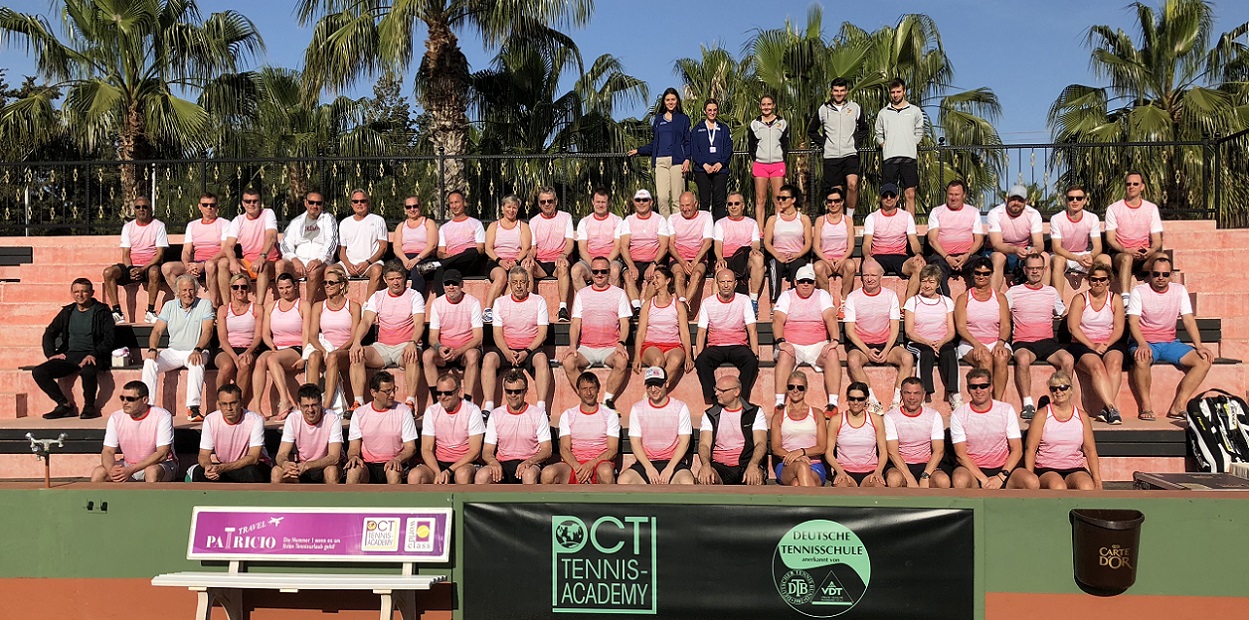 Fancy a week's holiday just amongst tennis enthusiasts? Then you are in just the right spot with our camps and events. On fixed days throughout the year, we offer tennis players the perfect programme. Camps with special training units of our top coaches,international ITF- tournament weeks or tennis, fun and party weeks.
discover now



FINDYOUR DREAM TENNIS HOLIDAY
SECUREYOUR EXCLUSIVE TENNIS-POINT ADVANTAGES

CROATIA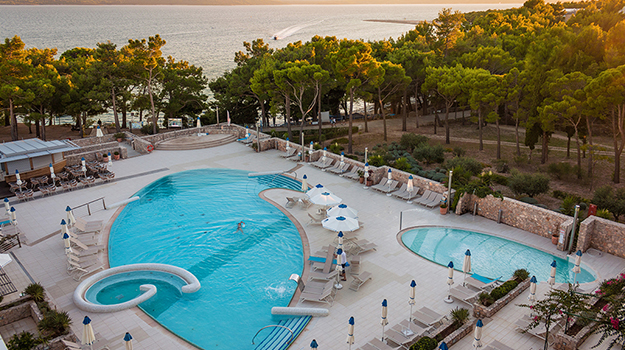 Bluesun Grand Hotel Elaphusa
The Bluesun Grand Hotel Elaphusa offers all the requirements for a dream holiday: The leading holiday home on the island of Brac fulfills the highest demands and is situated on the most well-known shingle beach in the Adria. The adjoining Patricio world-class tennis camp is one of Europe's largest and best tennis resorts. Tennis enthusiasts will find 26 sand courts (8 of which are floodlit), 2 centre courts and even a tennis stadium with seating for 2,000. The Bluesun Grand Hotel Elaphusa has been acclaimed as the best wellness hotel in Croatia.

learn more
Bluesun holiday village bonaca
The Patricio world-class tennis camp in Bol (Island of Brac, Croatia) with 26 sand courts, two centre courts, an impressive tennis stadium and the Patricio Kids Tennis Fun Academy offers all tennis enthusiasts ideal prerequisites for a successful tennis holiday on the tennis island of Brac.


learn more
MALLORCA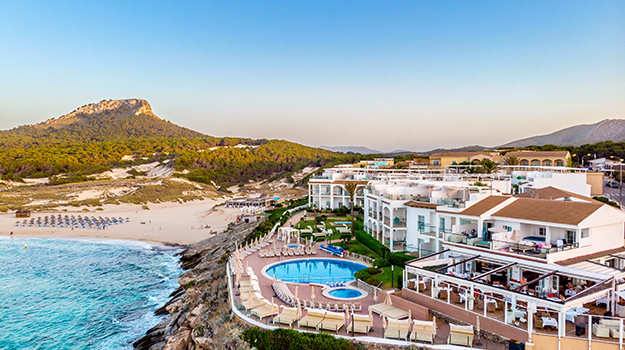 Viva Cala Mesquida Resort
The Viva Cala Mesquida Resort on Mallorca is one of the top addresses for relaxing sports-orientated holidays. This spacious resort is situated in the nature reserve "Parque de Levante" and lies directly on the cliffs of the fine-sand cove "Cala Mesquida". Right in the vicinity of the hotel tennis fans will find one of the most beautiful private properties on Mallorca, The Tennis center "Son Besso". The shuttle bus enables easy access to 12 well-maintained sand courts. The Patricio Checkpoint Tennis Academy offers plenty of challenges with various sports courses and programmes.

learn more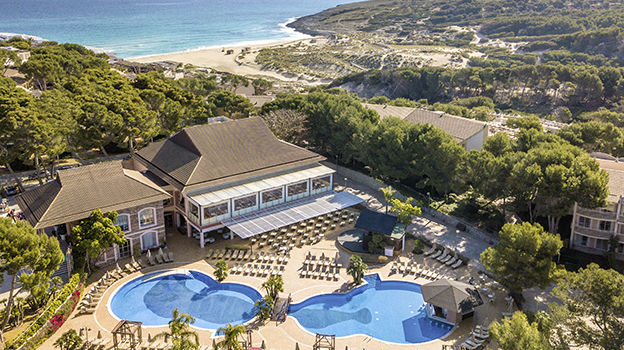 VIVA cala mesquida Suites & Spa

Adults Only 16+ - Time for two! The VIVA Suites & Spa stands for exclusiveness and wellness. Located in the vicinity of the dream cove "Cala Mesquida", this luxurious park has been providing guests with holiday flair and relaxation over the past 18 years. Tennis does not come too short here either: On one of the most beautiful private properties, the tennis centre "Son Besso", tennis fans are provided with 12 sand courts easily reached with the shuttle service. The professional Patricio Checkpoint Tennis Academy offers numerous attractive courses and programmes.

learn more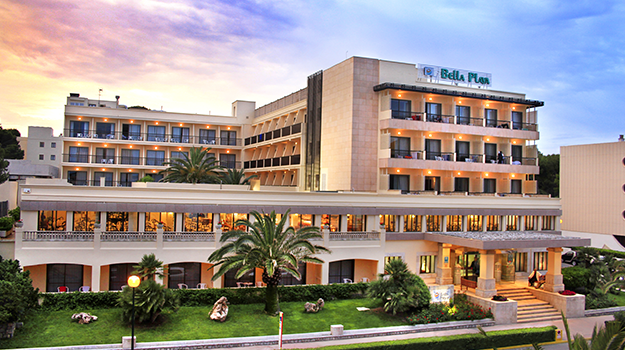 NEW: Hotel Bella Playa & SPA
A hotel with a very special charm and family atmosphere is the Hotel Bella Playa & Spa in Cala Ratjada. For your sporty holiday in Mallorca, this area is an excellent choice. The hotel consists of 253 rooms. In the various salons, the restaurant with outdoor terrace and the bar you will quickly feel at home. The 3 outdoor pools and the sun terrace invite you to relax. The hotel also offers: bicycle storage, conference room, 25m sports pool, as well as parking. One of the most beautiful private tennis facilities in Mallorca "Son Bessó" is located about 3km away.

learn more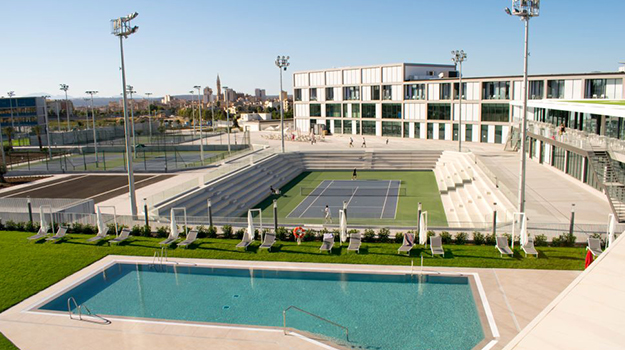 EXKLUSIV: Rafa Nadal Sports Residence
From 2021 the Rafa Nadal Academy in his home town is a new addition to Patricio Travel offers. Experience new World class sand courts, many under cover, in 15 locations. You can sleep in the hotel situated in the extensive grounds where Rafa Nadal trains when he is at home. You can combine your stay with either tennis court reservations or by booking a Nadal tennis training program. A first class fitness studio and wellness area, a half sized Olympic pool as well as an outdoor pool are also at your disposal.

learn more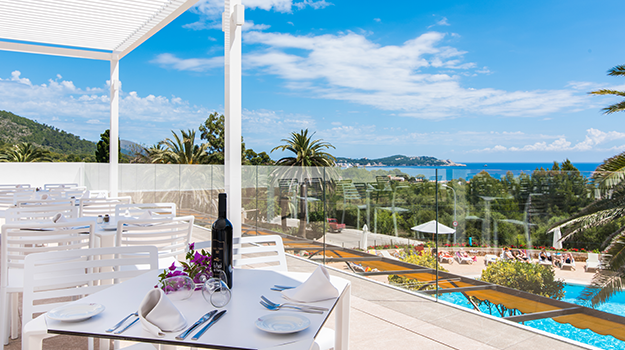 New: Na Taconera Sport & Relax
New in the Patricio Travel offer from 2022 is the Hotel Na TaconeraSport & Relax. This Mallorcan sports hotel is located in Font de Sa Cala,about 2 km from Cala Ratjada. Font de Sa Cala beach is about a 10-minute walkaway. Right next to the hotel is the Na Taconera sports club with 9 tenniscourts, 3 padel courts, gym, beach volleyball and beach footbal. Relax by thepool right in the sports club after sports and enjoy the great sportsatmosphere at the tennis bar. The hotel also offers a spacious pool area and alarge bar area for socialising both indoors and outdoors. Guests can choosebetween breakfast, half board plus (non-alcoholic drinks included at dinner)and full board plus.

leer meer
Rafa Nadal Sports Residence
Vanaf 2021 bij Patricio Travel - De Rafa Nadal Academy in de woonplaats op Majorca van de toptennisser.  Tennis op wereldniveau dankzij de 15 nieuwe gravelbanen, waarvan een aantal met dak. Je overnacht in het sporthotel van de Academy, waar Rafa zelf ook traint als hij thuis is. Je kunt kiezen uit een verblijf inclusief baanreserveringen of je boekt een verblijf met een van de tennistrainingprogramma's Daarnaast kun je gebruikmaken van de compleet ingerichte fitness, de wellnessfaciliteiten en het halve Olympische- of buitenzwembad.

leer meer
Antalya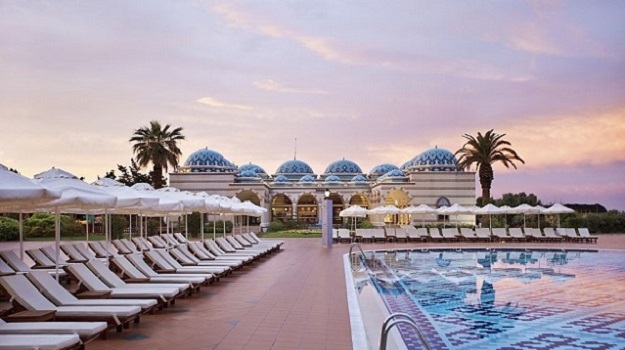 Ali Bey Club Manavgat
Tennisin a thousand and one nights: Ali Bey Club Manavgat counts as one of the mostloved addresses in the world among tennis enthusiasts. Situated on the Riviera,the Club complex is designed on the Ottoman style. The guest houses aredistributed in a spacious garden and the oriental atmosphere gives this parkits unmistakable charm. The Ali Bey Club is one of the largest tennis camps inthe world with 69 high-quality sand courts (8 with flood lights). The megaoffer is complemented by a Tennis-Point shop, a tennis bar and the TalentinosKids Tennis Funacademy on an area of 1,400 m². In conjunction with the FitnessFirst studio, you will find the perfect combination of tennis and fitness.

learn more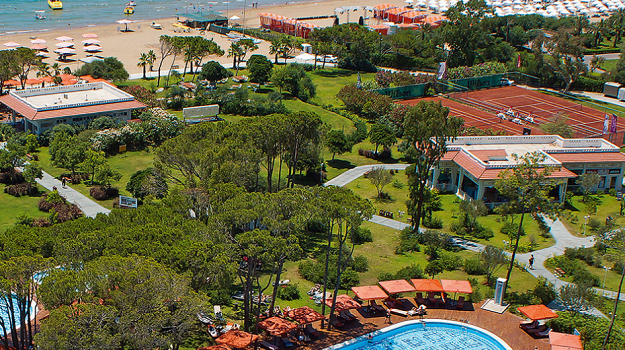 Ali Bey Resort Sorgun
Ali Bey Resort Sorgun is an especially elegant park. Its unique beach situation and the attractive garden layout guarantee a truly dreamlike holiday. The "Samara SPA Center" covering an area of 2,000 sqm provides for perfect relaxation after training sessions. For those who prefer to be more energetic, there is the 15,000 sqm Aquapark and the Fitness First Platinum studio where you can let off some energy. The PCT Tennis Academy and the Patricio world-class tennis camp offer tennis at its best: 48 closely situated, high-quality sand courts in the Patricio world-class tennis camp and 4 other courts plus 1 junior court directly in the hotel grounds.

learn more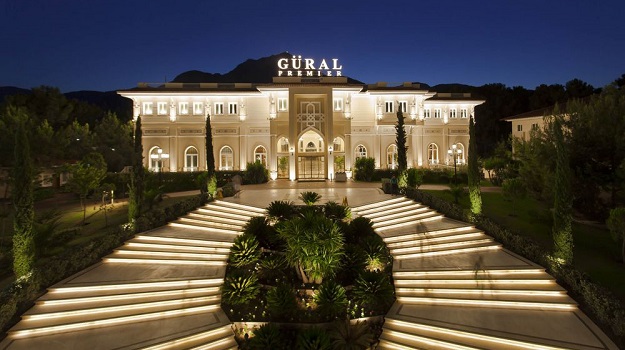 Güral Premier Tekirova
At the Güral Premier Tekirova, tennis fans will experience especially unforgettable holidays. This stylish and luxurious hotel directly on the shore offers not only breathtaking views of the Taurus mountains, but also a comprehensive sports and wellness offer: In addition to the professional SPA Center, highlights include the enormous Aquapark, the children's adventure world, the professional fitness studio and the Patricio tennis camp with 16 high-quality sand courts. The adjoining Patricio Checkpoint Tennis Academy offers all tennis fans great courses and programmes.


learn more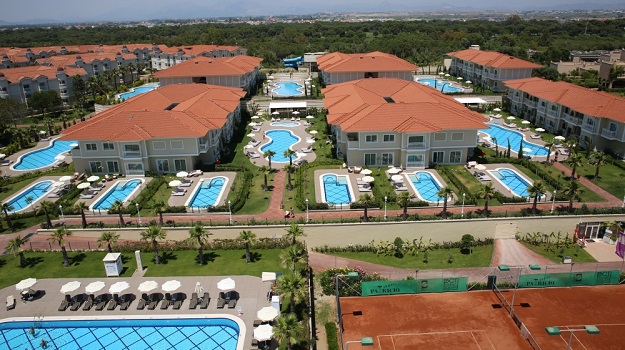 Güral Premier Belek
Afirst-class resort! The holiday destination Güral Premier Belek belongs to theleading properties on the Turkish Riviera. The extensive sports andentertainment programme leaves even the most discerning world travelers with nounfulfilled wishes. This exceptional complex has been spread generously over130,000 sqm of well-maintained gardens. The accompanying Patricio Tennis Campoffers 8 top sand courts and a large Tennis-Point shop. The German PCT Tennis Academyoffers tennis fans numerous professional courses and programmes.

learn more
In den Urlaubsdomizilen mit diesem Leistungslogo finden Sie die professionelle deutsche PCT Tennisacademy vor. Alle Tennisbegeisterten können in diesen Anlagen ihr Können in der größten deutschen Tennisschule und ersten anerkannten DTB/VDT-Tennisschule im Ausland verbessern.
Weltklasse Tenniscamps: Zu unseren Hotels und Clubs mit diesem Zeichen gehören Patricio Tennisanlagen der absoluten Spitzenklasse. Die Qualität bzw. Anzahl der Tennisplätze und die Tennisinfrastruktur genießen in der Tenniswelt ein hohes Ansehen.
Patricio Tenniscamps: Hotels und Tenniscamps mit unsrem exklusiven Patricio Tenniscamp Logo gehören zu den besten der Region. Diese Tenniscenter werden exklusiv von uns verwaltet und bieten den Gästen einen sportlichen Urlaub der besonderen Art.
Direkte Strandlage/Hallenbad: Wo immer Sie dieses Zeichen finden, befinden sich die Hotelareals in direkter Strandlage und/oder verfügen auch über Hallenbad, Sauna, Massage und Fitness.
Wellness: Ein weiterer Schwerpunkt dieser Anlagen sind die professionell geführten Wellnessoasen.
Tennis: Hotels und Clubs mit diesem Zeichen sind mit Top-Tennissandplätzen ausgestattet.
Fitness: Ein Highlight dieser Resorts sind die großen und sehr hochwertig ausgestatten Fitness-Studios.
Golf: Diese Hotels liegen direkt oder in kurzer Entfernung zu den verschiedenen Golfplätzen.
Exclusivität: Hervorragender Service und Komfort wird in den Urlaubsareals mit diesem Zeichen groß geschrieben.
Konferenz: Die Hotels verfügen über moderne Kongresszentren, die sich ideal für Tagungen, Work-Shops oder Seminare im Rahmen von Gruppen- oder Incentive- reisen eignen.
Familie: Dieses Zeichen weist auf familienfreundliche Hotels hin.
*Tour operator: Patricio Travel GmbH (HRB Passau 3694) I Am Hafen 8 I D-94130 Obernzell I Mail:tennispoint@patriciotravel.com I Hotline 08591/9399288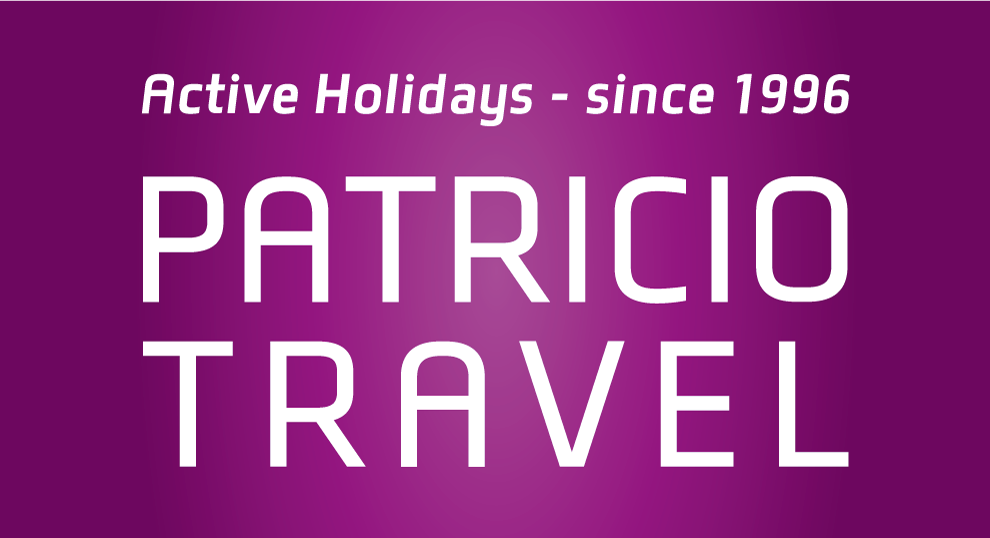 Patricio Travel
Patricio Travel has organised holidays for active holiday makers since 1996. The first hotel in Antalya was the Ali Bey Belek, today's Güral Premier Belek. In 1998, six tennis courts were made exclusively for Patricio Travel. The success principle: tennis courts and tennis schools manged solely by us has been maintained up to the present day. At the Ali Bey Club Manavgat, which has been in operation since 2001, Patricio presently has 65 courts and as such is the largest tennis camp in the world. Since 2003, Patricio Travel also travels to Bol (Croatia). Tekirova and Sorgun were added in 2011 and 2013. In the meantime they are also present on Mallorca. A total of over 200 courts in these seven camps can be enjoyed by Patricio Travel guests. Over 400 tennis groups made use of this unique offer this year.

Europe's number one when it comes to tennis travel.


7 Patricio tennis camps in Antalya, Croatia and on Mallorca.

Over 200 sand courts with 100% availability guarantee.
Over 400 groups travel with Patricio Travel every year.


PCT Tennis Academy - for all age groups, demands and levels of play.